Holiday Inn Moscow Suschevsky
Moscow, Suschevsky Val, 74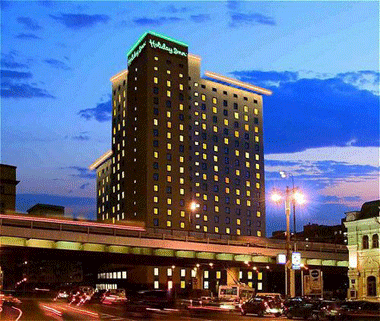 Map: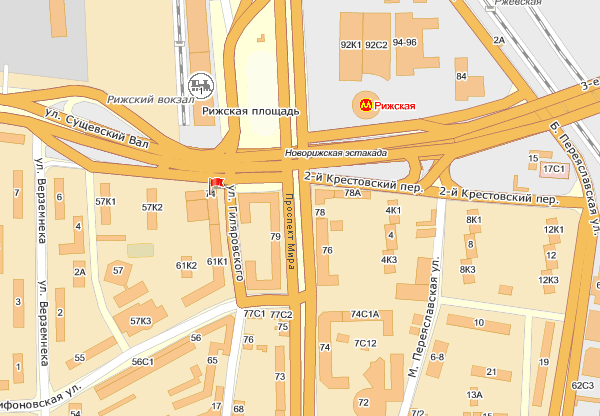 ISC travel (IntelService Center) has been in business travel since 1991 and currently works with over 300 corporate clients in 50 different countries.
We offer full assistance and support with Visa Invitation processing, hotel bookings, transportation services, professional translation, pre- and post exhibition tours upon request

ISC travel (IntelServiceCenter) has negotiated special rates for the participants of ComNews conferences in hotels listed in the Reservation form below.

Reservation form

 

Irina Nesteruk

Ph.: +7 (495) 956 4422 ext. 125

Fax: +7 (495) 956 2244

Toll free: 800.339.2118

Toll free fax: 800.305.5737

We offer you assistance in obtaining of invitation for applying Russian business visas.
Service is carried out at support of UFMS of Russia in Moscow.The Invitations for visa can be : single-entry or double-entry - for 1-3 months, term of registration of 12 working days; with  the acceleration term of registration of 7 working days, multy-entry for 6,12 months, term of registration of 17 working days, with  the acceleration term of registration of 10 working days . The acceleration stands out at the discretion of UFMS.

Application Procedure

Please fill out application form and return it to us by e-mail along with scanned copy of the client's passport (page with photo). For inquiry of the multi-visa it is necessary to put a copy of the previous visa. Answer all the questions in the Application Form. Failure to answer will delay processing of your invitation.

Please contact us after sending your documents to confirm that we have received all the necessary information.

Payment must be made during 3 working days, from the day of order. We have the right to delay or cancel your application if payment cannot be confirmed.

Cancellation or changes in application details will entail extra fees from your side.

We make the original invitation for you and deliver it to the office of your company in Moscow or by the client's request; we send it by express mail. Delivery of the invitation by express mail is paid under tariffs of the post company without the commission of Aerotour. After reception of the invitation the foreign citizen can address in Consulate of the Russian Federation for the visa. The Russian visa in Russia is not made out.

 

In Consulate of the Russian Federation

For visa obtaining please take your passport, copy of the passport 3 photos 3x4 sm (mat), AIDS test certificate (only for multiple visas; test result should valid less than 30 days), insurance policy.

While fulfilling application forms in the Consulate of the Russia Federation it is important to put JSC "Aerotour", 125565 Russia, Moscow, Leningradskoye chausse 80, bld.1 as the officially inviting company during your visit to Russia.

Tourist Visa Support

Our company will supply you with tourist visa support during your stay in Russia provided you reserve a room in hotels via Aerotour for this period and pay for accommodation in advance. Tourist visa support is free of charge.

Please send us scanned passport copy together with hotel booking request.

Tourist visa support includes "Reservation confirmation", voucher and "Invitation Letter for tourist visa support" in Russia and is to be sent by fax or email after 100% advanced payment for accommodation. DHL delivery is available upon request.

Terms and conditions of tourist visa obtaining, and also consular fees are stipulated in accordance with the Russian Federation  legislation and relevant authorities' orders.

 

Please fill in

hotel booking form, transport services booking form, VIP- lounge and excursions booking form and send us by email or fax.

In written form we send you reservation confirmation. Payment for our services is to be made within 3 working days by invoice or credit card. Please keep in mind that all changes or cancellations in your booking should be sent to us in written form also.

Booking orders for individuals should be sent to us 2-3 working days prior, for groups – 14 working days prior. Kindly pay attention to the fact that we need advance payment for urgent bookings. Ways of payment – invoice or credit card. Payment is considered as money receipt on the settlement account of Aerotour.

We have the power to cancel your booking in case of untimely notice fro your part. The Customer can cancel his order without any penalty following the terms in our Booking confirmation # for every service rendered. Otherwise he will be charged penalty.